Clinical Case Consultation & EMDR Consultation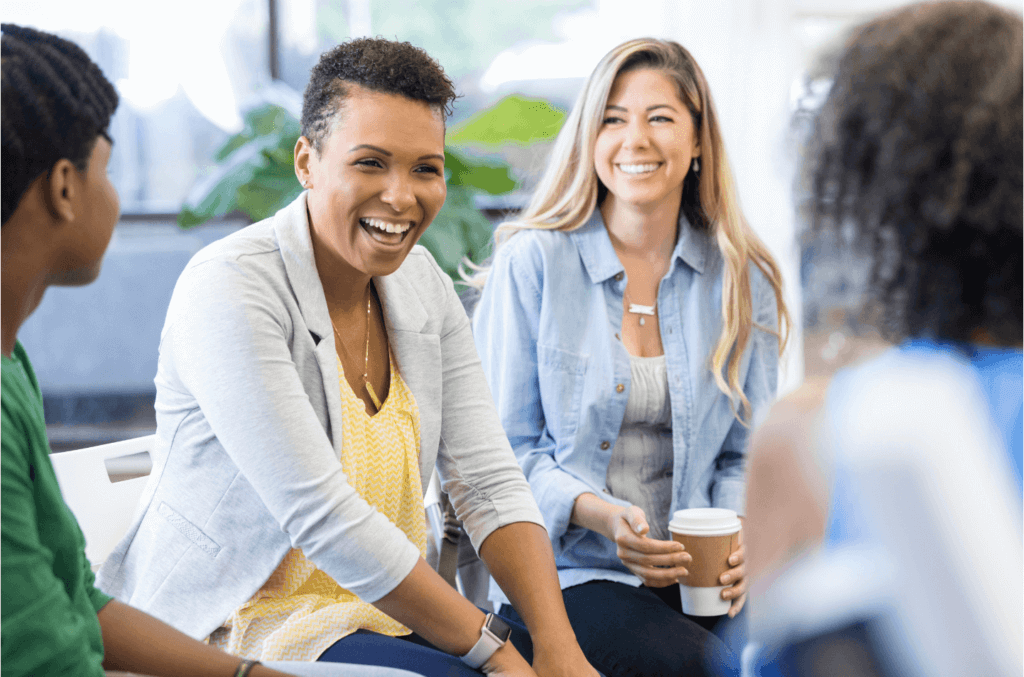 Are You Ready to Get Started With Clinician Services?
New Directions Colorado offers treatment and clinician services in Erie, Colorado. Therapists may come from a combination of in-person and online counseling settings to seek clinician services. In my clinical practice, I work with high-performing women, I understand all too well the pressures they feel and the pain that can hold them captive. While I work primarily with eating disorders and trauma recovery, I am also passionate about the utilization of EMDR therapy. My clinical experiences may be beneficial to your most challenging therapy cases through case consultation and EMDR consultation.
Are you looking for a space to get support and guidance with your therapy cases? Whether you are newer to the field or have felt the isolation of private practice, I would love to support you on your clinical journey.
Therapists need support too! You are not alone.
Support for therapists can help with compassion fatigue and burnout. The goal is to find support in a space where you can be authentic, vulnerable and transparent about the help you need. Support can be found in consultation where others understand your therapist identity. That's where I come in, I want to offer clinical guidance and support to ultimately help you become a stronger, more confident version of yourself – personally and professionally.
Are you ready to start seeking support to improve your clinical wellbeing? You can choose to start taking action today! Let's embark on this clinical journey together! To start, begin by looking at each of the options below to see how I can best support you.
Are You Looking to Start Clinical Case Consultation?
Are you looking to grow in your clinical skills and knowledge with case conceptualization as a clinician? If you are newly licensed or a seasoned professional, some cases can be complex and need additional perspective. Clinical case consultation could be helpful!
Are You Looking to Start EMDR Consultation?
Do you want to grow in your knowledge, skills and confidence as an EMDR clinician? Whether you are working toward certification or looking to engage in case conceptualization, let's connect. I love watching the growth of peers as they master the concepts of EMDR and grow in their utilization of the protocol.
As an EMDRIA Approved Consultant-In-Training and Certified Clinician, I can help you elevate your EMDR skills to the next level through consultation. You may choose from individual EMDR Consultation or group EMDR consultation (coming soon).
Individual EMDR Consultation
Individual EMDR consultation can be helpful if you are seeking certification or just navigating your cases in a more dedicated space. Individual EMDR Consultation is typically scheduled at recurring weekly, monthly times or as needed.
For EMDR Certification at least 10 of the hours are required through individual, EMDR-focused consultation is required. The remaining 10 hours may be obtained through group consultation.
Rates for individual consultation is $150 per 50 minute session.
Group EMDR Consultation – Coming Soon!
Group EMDR consultation is helpful for those who are working toward certification and for those who are already certified who are seeking further peer support and collaboration. Therapists working toward EMDR Certification may obtain 10 hours through small group consultation.
For those working toward EMDR Certification through EMDRIA, groups will be held once a month for 2 hours, for 5 months and cost $600 total ($120/2hrs).
Once you complete the 5 months, you will be able to join ongoing consultation groups at $60/group with six month commitments.
As an EMDRIA Approved Consultant-In-Training and Certified Clinician, I am able to offer 15 of the 20 required hours toward certification. The other 5 hours must come from an EMDRIA Approved Consultant.
How to get started with general consultation and EMDR consultation
If you need support, I'm here. Call 720-306-1631 to set up your free 30 minute consultation where we can check in with what's present for you and you may ask me any questions you may have. It also gives us a chance to see if we'd be a good fit. Or you may also use the contact form on the contact page. Feel free to reach out however it is most comfortable for you.
"Life as a therapist is a life of service in which we daily transcend our personal wishes and turn our gaze toward the needs and growth of the other." ~Irvin D. Yalom