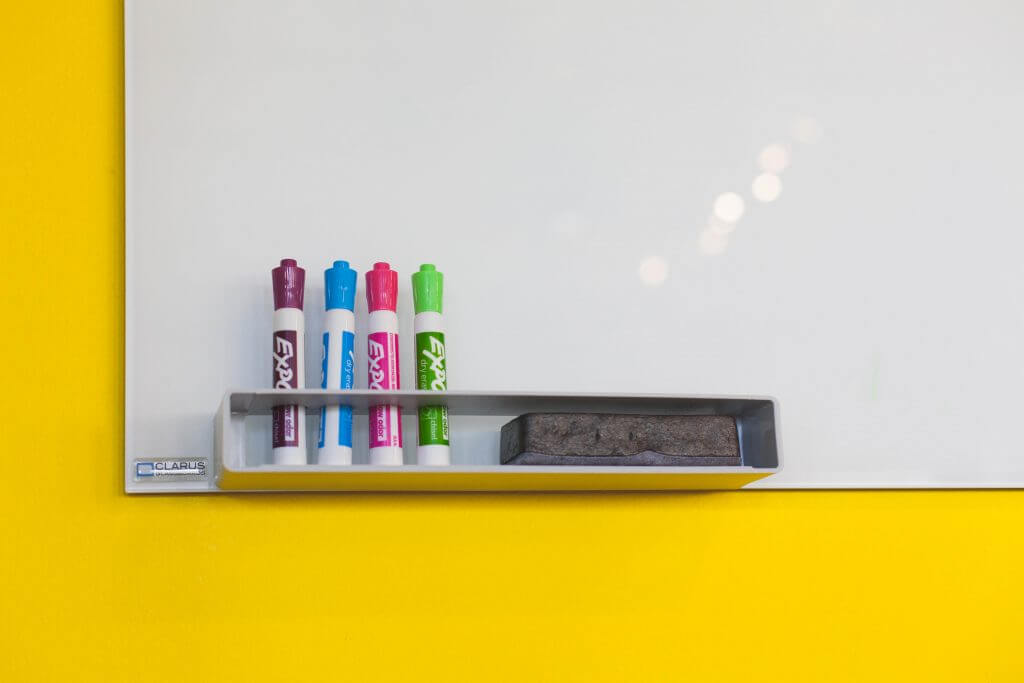 Supporting Erie Colorado Mental Health
Previous Mental Health Workshops
Girl Power: A Group For Middle Schoolers
8 Week Group – Currently Unavailable
As a therapist that works primarily with eating disorders, I know that such illnesses can start at the onset of puberty and well into adult life if not treated. Knowing this, I try my best to put out workshops that are geared toward preventative measures with the hope of working on what can sometimes lead to eating disorders, unhealthy relationships with self/others/food and body image struggles. This workshop will help your pre-teen with not only body image struggles but also confidence building, developing relationships (with themselves and others) and communication during this milestone in her growth and development.
If you are interest in getting your middle schooler signed up, please email me or call me.
Girl Power: Questions & Answers
Q. How much is group?
A. $50 per group/week, $400 for all 8 weeks if you pay as you go.
Q. Is there an incentive for paying all 8 weeks up front?
A. YES! If you pay for all 8 weeks upfront, there is a $50 savings. So…all 8 weeks for $350, which is essentially a group for free!
Q. When does registration close?
A. September 29th at midnight. Registration at the door will not be permitted.
Q. Can I stay with my pre-teen for the group.
A. Due to confidentiality, parents will not be permitted into the group room. You can however, wait in the lobby during group or venture out for some quiet time while your pre-teen is enjoying their group experience.
Q. How early should we arrive for group?
A. Please allow 10-15 minutes before group to complete checking in. This will ensure we do not cut into our group time.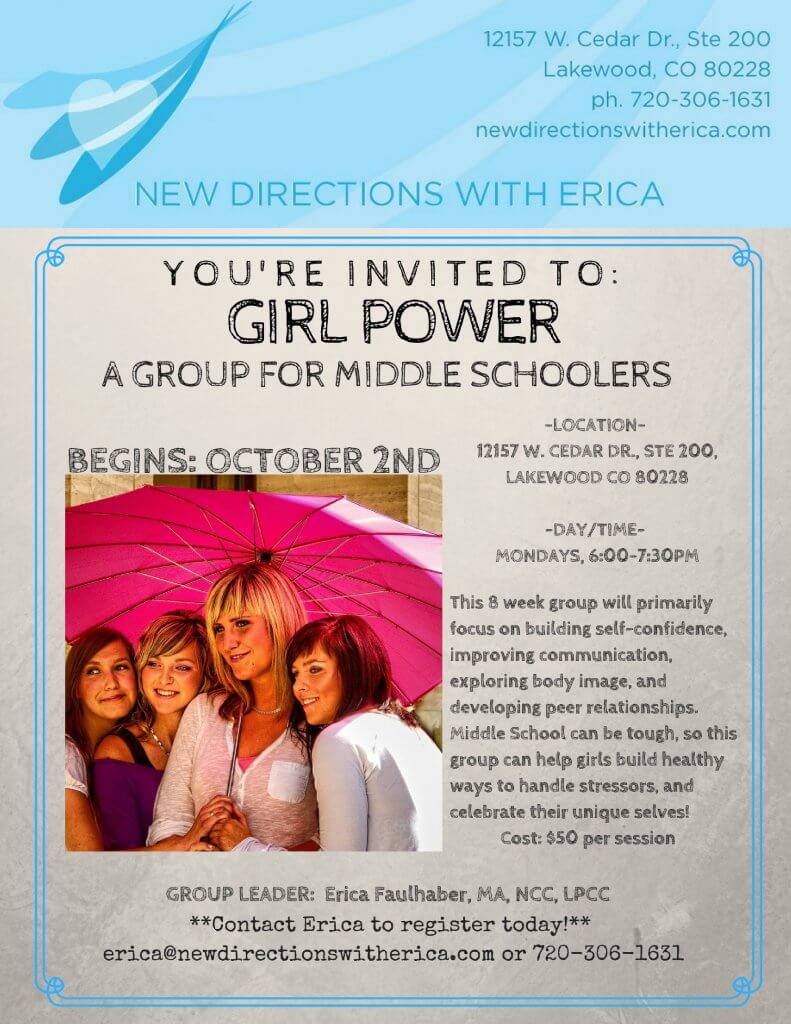 Why would I go to a mental health workshop?
Erie Colorado mental health workshops provide an opportunity to connect with others in the community while also taking some time for yourself to learn about new approaches to various topics. They serve as an adjunct to therapy, so you can bolster your toolkit while away from the therapy office.
How are workshops different from therapy?
Workshops are typically more educational and focus on specific topics in a group setting.
How can I sign-up for information about upcoming workshops?
You can visit the contact page and submit a request to be notified about upcoming workshops.
Getting Started With Therapy
If you need support, I'm here. Call 720-306-1631 to set up your free 30 minute consultation where we can check in with what's present for you and you may ask me any questions you may have. It also gives us a chance to see if we'd be a good fit. Or you may also use the contact form on the contact page. Feel free to reach out however it is most comfortable for you.
"We are driven by five genetic needs: survival, love and belonging, power, freedom, and fun." ~William Glasser