Food Addiction and ED Recovery | Dish With A Dietitian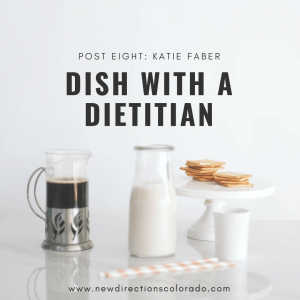 As I work with my clients, I strongly suggest working with a registered dietitian during recovery.  There are times when questions surface during session can be better answered by a dietitian rather than an eating disorder therapist.  Dietitians are an integral part of an eating disorder treatment team.  Registered dietitians are educated professionals who know about not only food but also the way nutrition interacts with our unique bodies along with how nutrition can help improve our overall wellbeing. It can be helpful to learn about the facts versus fables in nutrition plus how to navigate what has been talked about in culture around the idea of "food addiction". 
Each month, New Directions Colorado features a local dietitian to help answer various questions you have. The goal of these blog posts is to familiarize yourself with local dietitians, have additional recovery resources and to ask questions in a format that may feel less intimidating before scheduling an in-person session with them.
Having the task of finding the right fit in a provider (i.e. mental health therapist, dietitians, psychiatrists and medical doctors) for your unique goals and needs can be overwhelming. Not all providers will be a good fit for you. We completely get that and want you to be successful in your recovery. Listen to your intuition on the right fit. Now, let us move forward to today's guest dietitian!
Katie Faber, RD | Revival Nutrition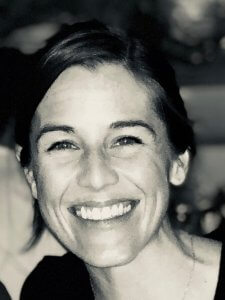 Denver Based Registered Dietitian helps answer questions from individuals who struggle with disordered eating and eating disorders.
DOES EVERYONE ON A DIET HAVE AN UNHEALTHY RELATIONSHIP WITH FOOD? DOES EVERYONE ON A DIET HAVE AN EATING DISORDER OR DISORDERED EATING?
This is a great question! Let's look at some characteristics of both a healthy relationship with food and diet mentality…
Having a healthy relationship with food:
Eating choices are primarily guided by intuition and physical hunger/fullness cues. Other values-oriented activities like social or cultural events may affect your eating choices, and sometimes you will eat in response to emotions. (For those of you who have been watching the Today Show recently, huge props to Carson Daly for using his value of connection with family to ditch the diet. Be still my heart.)
A healthy relationship with food is marked by flexibility.
Food is only a small part of your life and does not consume a significant percentage of your thoughts.
The food you choose to eat or the act of eating itself does not come with an (un)healthy dose of shame and guilt. Eating a "bad food" does not equate to "I am bad."
The primary goal of eating is nourishment and you are able to find satisfaction from eating.
In contrast, some of the characteristics of a diet are as follows:
There are strict rules that dictate what you are and are not to consume.
The goal is usually weight loss or a change in body type or composition or a general 'better-ment' in some way: Think, "if you x, then you will be x."
Diets are generally marked by deprivation; "self-control" is a trait commonly associated with the degree of deprivation solicited or achieved.
The primary danger of diets is that the rules of the diet often trump the individual needs of our bodies (and souls!) and water down our attunement to our bodies and their messages. They also reinforce and prey upon the belief that we need to do x, y, or z to achieve worth/happiness/success/etc.
Relationships with food exist on a spectrum, with 'healthy relationship with food' on one side, 'dieting' in the middle, and 'disordered eating' and 'eating disorders' on the opposite side. Here's a few sentences in which I feel comfortable with absolutes: We are ALL human, which means that we will ALL struggle with some shame and some guilt after we eat occasionally, not the majority of the time, and our eating patterns and decisions will vary in response to different stimuli.
Our diet culture makes it difficult, at best, to know or pursue a healthy relationship with food. If you're wondering where to begin, this is the exact reason myself and other eating disorder dietitians and therapists exist. We would love to hear from you!
The National Eating Disorders Association is a great resource. I would also recommend Episode 7 of Dr. Janean Anderson's Podcast: Eating Disorder Recovery Podcast: "From Healthy Relationships with Food to Eating Disorders."
IS FOOD ADDICTION A REAL THING? IS IT THE SAME THING AS BINGE EATING DISORDER (BED)?
Food addiction is a hot and controversial subject right now. There are multiple factors that make this question a bit tricky, but the biggest is that 'food addiction' lacks a universally accepted definition to this point. In fact, it was rejected as a diagnosis for the DSM-5, which is the most recent version of the manual used for the diagnosis of mental illnesses.
The proponents of a food addiction diagnosis advocate that, in light of the research supporting differences in dopamine activation in certain humans in response to certain foods (usually highly palatable foods, which is just a fancy phrase for 'delicious' and generally indicates foods high in sugar, fat, and salt), a diagnosis of 'food addiction' may capture those who struggle with compulsive overeating but do not meet the criteria for binge eating disorder.
Here is what I'm referring to regarding the differences in dopamine activation: An incredibly simplified explanation of dopamine is as a neurotransmitter that is responsible for 'feel-good' feelings. Dopamine is released in various amounts in our brains corresponding to the amount of pleasure per certain activities (think affectionate gestures, anticipation of good things, & listening to music). In some humans, dopamine is released in greater amounts in response to certain highly palatable foods (1).
Here's the piece that I consider the most important and also, frankly, the most relieving: The research does not support that any one food is addictive in and of itself. Some research has concluded that restriction and binge cycles contribute to the increased dopamine activation response observed, suggesting that it is the way in which food is consumed that is more impactful than the actual food consumed (i.e. avoiding certain foods may actually increase their consumption over time) (2). Studies on responses to food cravings show similar results.
If food addiction is ever accepted as a diagnosis, I would advocate that the treatment models the dietary components of many BED programs, with an emphasis on the inclusion of all foods, increased permission to eat "trigger foods," a varied diet, mindfulness, and structure. I would hypothesize that the addictive behaviors would cease to exist as relationships with food and self improve.
1. Wang, G. J., Geliebter, A., Volkow, N. D., Telang, F. W., Logan, J., Jayne, M. C., Galanti, K., Selig, P. A., Han, H., Zhu, W., Wong, C. T., … Fowler, J. S. (2011). Enhanced striatal dopamine release during food stimulation in binge eating disorder. Obesity (Silver Spring, Md.), 19(8), 1601-8.
2. Gearhardt, A. N., White, M. A., & Potenza, M. N. (2011). Binge eating disorder and food addiction. Current drug abuse reviews, 4(3), 201-7.
IS IT A FACT OR FABLE THAT SLOW METABOLISMS EXIST? IF IT DOES EXIST, WHAT CAN I DO TO BOOST MY METABOLISM?
I hear this question often from my clients… often asked with shaky voices and fear that they themselves are the victims of this sinister 'slow metabolism'.
Metabolism is, essentially, the energy your individual body needs and uses for all its functions. The majority of what we know as 'metabolism' is determined by factors largely outside of our control: body size, age, and sex. Our metabolism is optimal within our unique weight set point — a 10-20 lb range that our bodies fight to stay within and will adjust our metabolism to maintain when we are outside. Unless you are diagnosed with hypothyroidism or Cushing's Syndrome, your metabolism is tailored to you and to exactly what your body needs.
The only reason metabolisms slow with caloric restriction is because that's our body's natural response to starvation. Being as incredible as they are, OF COURSE they're going to figure out how to run all necessary systems on as little energy as possible when they think you're in famine and want to help you to survive. If you are in this camp and have been told your metabolism is slow, know that with nutritional rehabilitation and time, your metabolism will normalize… or 'boost'. There's no magic pill to 'boost' your metabolism. Your body is working for you.
Additionally, I want to be clear that having a slower metabolism does not mean a life of chronic hunger nor of chronic weight gain, as I have learned is often the fear. If you struggle to trust your body, you are not alone. Dietitians like me and other eating disorder therapists are happy to help!
BOUNUS QUESTIONS TO GET TO KNOW KATIE
DO DIETITIANS GO OUT TO EAT?
Do dietitians go out to eat?! YES — Dietitians can be found wherever there is food. You'll most often find me at local Mexican restaurants known for their tacos because they're my boyfriend's favorite food. I own a Denver Passbook (highly recommended), so we otherwise choose restaurants spontaneously from there!
DO YOU ENJOY GOING OUT TO DINNER OR COOKING AT HOME?
I enjoy eating in general. I can't say I have a strong preference between the two, going out to dinner or cooking at home. I am not shy about the fact that I do not cook as much as I wish that I did and often feel like I should as a dietitian. I love to cook, but struggle with the patience for it, especially in light of the first sentence. When I am in a 'cooking phase,' it's grounding for me in beautiful ways. I'm seeing that in my future as I write this.
WHAT ARE SOME OF YOUR FAVORITE FOODS?
This is so cliché, but pizza is one of my favorite foods. My favorite food combo is a crusty bread, cheese (*admittedly, any kind — from a block of cheddar to a good brie), and roasted vegetables. The beautiful thing about pizza is that I can have it all in one bite if I'm crafty about it!
KATIE'S EXPERIENCE
Katie received her Bachelor of Science in Food Science and Human Nutrition, University of Florida. She completed an Accredited Internship in Dietetics with a Specialty in Eating Disorder Treatment, Southern Regional Medical Center. Katie has over 6 years experience as a dietitian in combined hospital, outpatient, and partial hospitalization settings specializing in the treatment of eating disorders, renal and heart disease, type 2 diabetes, and older adult nutrition.
Katie is a Registered Dietitian Nutritionist with the Commission on Dietetic Registration, and happily lives in Denver, Colorado. Her true loves include mornings and mountains, love!, and traveling. Helping people to explore, challenge, and transform the ways they use food in their lives is her passion.
She enjoys coaching people to incorporate more mindfulness into their eating and wellness decisions. Katie believes in the powers of self-care, of committed actions, and of values-based choices. She adheres to an all-foods-fit philosophy and takes a weight neutral approach.
Creating Your Treatment Team
You can find out more about adding Katie Faber and Revival Nutrition to your eating disorder treatment team by checking out her website.
Katie can also be contacted via phone at (720) 310-8674 or by email at katiefaberrd@gmail.com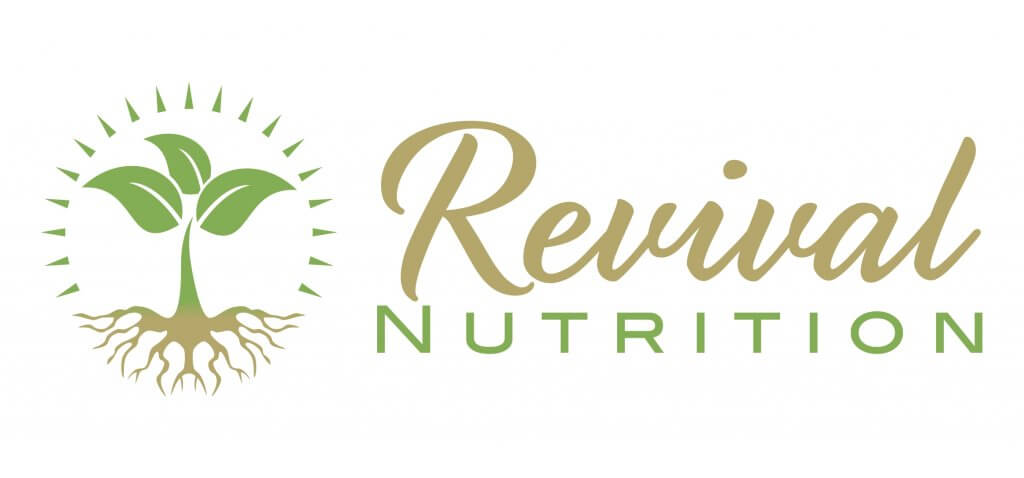 If you or someone you know is suffering from an eating disorder, contact an eating disorder therapist right away. Call 720-306-1631 to set up your free 30 minute consultation, where we can check in with what's present for you and you may ask a trained eating disorder therapist any questions you might have. You may also learn more about eating disorder therapy offered by New Directions Colorado, here.
© Erica Faulhaber 2019 – This blog may be shared or reprinted as long as the information is unedited and the author bio, including contact information is printed along with the blog.