RD For Eating Disorder Recovery | Dish With A Dietitian
As I work with my clients, I strongly suggest working with a registered dietitian during recovery. There are times when questions surface during session that can be better answered by a dietitian rather than an eating disorder therapist. Dietitians are an integral part of an eating disorder treatment team. Registered dietitians are educated professionals who know about not only food but also the way nutrition interacts with our unique bodies along with how nutrition can help improve our overall wellbeing. It can be helpful to learn about how to explore adding a registered dietitian to your treatment team. This post will help you learn more about how to find a trained registered dietitian for eating disorder recovery and navigate the process if you are building your eating disorder or disordered eating treatment team.
Each month, New Directions Colorado features a dietitian to help answer various questions you have. The goal of these blog posts is to familiarize yourself with dietitians, have additional recovery resources and to ask questions in a format that may feel less intimidating before scheduling a session with them.
Having the task of finding the right fit in a provider (i.e. mental health therapist, dietitians, psychiatrists and medical doctors) for your unique goals and needs can be overwhelming. Not all providers will be a good fit for you. We completely get that and want you to be successful in your recovery. Listen to your intuition on the right fit. Now, let us move forward to today's guest dietitian!
Jessica Setnick, MS, RD, CEDRD-S | Understanding Nutrition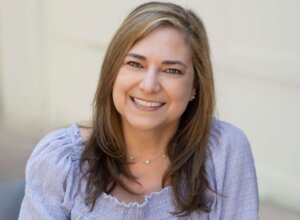 Texas Based Registered Dietitian helps answer questions from individuals who struggle with eating disorders and disordered eating.
Recovery from disordered eating and eating disorders can become much easier with trained professionals including mental health therapists, physicians, registered dietitians and psychiatrists.
HOW DO I START THE PROCESS OF FINDING A REGISTERED DIETITIAN TO ADD TO MY EATING DISORDER TREATMENT TEAM?
The very best way is through someone who already knows you and what you're looking for. So if you're already in the process of eating disorder treatment or recovery, ask the professionals you're working with for who they recommend. If you're in a support group, ask other members who they worked with that was helpful. You can of course ask your general health providers, but if they don't specialize in eating disorders, they may not know any dietitians who do either.
If there's an eating disorder treatment facility in your state, contact them to ask which dietitians they work with in your area. You can email or ask whoever answers the phone, and if they don't know, ask to specifically speak with a discharge planner or marketing representative for your area. It's that person's job to know which dietitians to refer to.
If you're starting from scratch online, search "eating disorder dietitian" and your state. I suggest your state rather than your town to give you more options, especially if you're considering virtual appointments. Some dietitians may be licensed to practice in your state, even if they don't live nearby. Another reason not to limit your search too much is if you'll be using public transportation. You may not be choosing based on who's closest to you, but who's accessible via your preferred transit option. You can also search on Healthprofs.com and EDReferral.com, but since these are paid services, not every dietitian is listed there, and not every dietitian who puts "eating disorders" in their listing is really a specialist. You can try to find out who's on your insurance panel, but often those listings are out of date. The one good thing about seeing who's available through your insurance is that if there isn't anyone with eating disorders as a specialty, your insurance is required to pay in-network rates for an out-of-network provider.
WHAT ARE SOME IMPORTANT EDUCATION, TRAININGS, CERTIFICATIONS TO SEEK IN A REGISTERED DIETITAN TO ADD TO MY EATING DISORDER TREATMENT TEAM?
The Certified Eating Disorder Specialist credential is the highest level of specialty certification. It will be either CEDS or CEDRD after the dietitian's name. If it's CEDS-S or CEDRD-S, that means that the dietitian has enough years of experience to train other dietitians. It's important to note that no certification guarantees a dietitian is the right fit for you, so your personality match and feeling heard by your dietitian is always more important than a credential. And there are also excellent dietitians who don't have the credential, and they might still be the perfect fit for you. HAES, meaning "Health at Every Size," and "weight-inclusive" are words you might see on a dietitian's website that mean they don't think of weight loss as the solution to eating disorders, and "Intuitive Eating" certified means that they are very skilled in that methodology. Again, these are no guarantee of a good fit, but they are clues that a dietitian stays up to date and takes a personalized approach to nutrition.
IN ADDITION TO INTUITION, WHAT ARE SOME FLAGS TO BE AWARE OF WHEN WORKING WITH A DIETITIAN WHO SAYS THEY HAVE EATING DISORDER OR DISORDERED EATING EXPERIENCE HOWEVER IT FEELS LIKE THAT'S UNTRUE WHEN WORKING WITH THEM?
Whether a dietitian has experience or not, it's still crucial that you feel heard, listened to, valued, and respected. If any of those aren't in place, all the experience in the world may not matter. Consider bringing your concerns to the dietitian, and if you feel dismissed, to try someone else to see if you feel differently. You don't have to stick with the first dietitian you try. If you worry that you're hearing criticism from a dietitian, or it's a faulty personality match, but you're able to bring up your concerns and feel heard by the dietitian, that may actually make for a stronger working relationship over time. And remember, if you're nervous about meeting with someone, know that you can always bring a friend or support person to that first appointment to help you express yourself or feel safe.
WHAT ARE SOME THINGS YOU ARE PASSIONATE OR EXCITED ABOUT IN THE FIELD OF DIETETICS?
Dietitians are some of the smartest, most creative, fun people I know. We are making a difference in the world and pushing the accessibility of eating disorder care forward.
WHAT DO YOU LIKE TO DO THIS TIME OF YEAR?
Anything outside!
WHAT IS THE INTERNATIONAL FEDERATION OF EATING DISORDER DIETITIANS?
The only worldwide group specifically for eating disorder dietitians. We are a non-profit organization committed to improving and increasing access to eating disorder care through inclusivity of historically excluded groups, fighting against insurance company discrimination, and advocating for the specific needs of eating disorder dietitians and our clients. We are over 800 strong and welcome any interested dietitian or student to join us at www.IFEDD.com.
JESSICA'S EXPERIENCE
Jessica Setnick, MS, RD, CEDRD-S, is best known in the eating disorder community as one of the godmothers of nutrition counseling. She named her business "Understanding Nutrition" to play on both the desire to explain nutrition in an applicable way and also to be compassionate about the struggles we all go through. Over the past 25 years, Jessica has trained and educated thousands of eating disorder treatment professionals around the world. Now retired from patient care, she continues to teach dietitians through her signature online course, Eating Disorders Boot Camp, and individual and group consultations.
Connect With Jessica
You can find out more about Jessica's services by checking out her website, social media accounts or by connecting with her via email:
If you or someone you know is suffering from an eating disorder, contact an eating disorder therapist right away. Call 720-306-1631 to set up your free 30 minute consultation, where we can check in with what's present for you and you may ask a trained eating disorder therapist any questions you might have. You may also learn more about eating disorder therapy offered by New Directions Colorado, here.
© Erica Faulhaber 2023 – This blog may be shared or reprinted as long as the information is unedited and the author bio, including contact information is printed along with the blog.