Weight Watchers and Disordered Eating | Dish With A Dietitian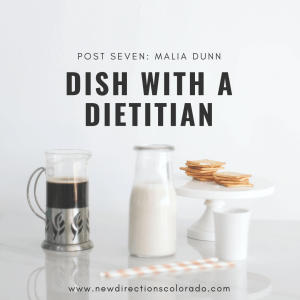 As I work with my clients, I strongly suggest working with a registered dietitian during recovery.  There are times when questions surface during session can be better answered by a dietitian rather than an eating disorder therapist.  Dietitians are an integral part of an eating disorder treatment team.  Registered dietitians are educated professionals who know about not only food but also the way nutrition interacts with our unique bodies along with how nutrition can help improve our overall wellbeing. It can be helpful to learn about the harmful motivations of weight watchers plus how working with a dietitian is very different. 
Each month, New Directions Colorado features a local dietitian to help answer various questions you have.  The goal of these blog posts is to familiarize yourself with local dietitians, have additional recovery resources and to ask questions in a format that may feel less intimidating before scheduling an in-person session with them.
Having the task of  finding the right fit in a provider (i.e. mental health therapist, dietitians, psychiatrists and medical doctors) for your unique goals and needs can be overwhelming.  Not all providers will be a good fit for you.  We completely get that and want you to be successful in your recovery.  Listen to your intuition on the right fit.  Now, let us move forward to today's guest dietitian!
Malia Dunn, RD, CEDRD | Essential Nutrition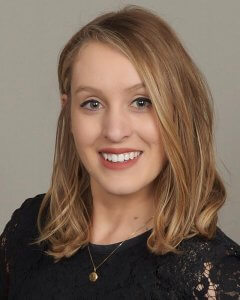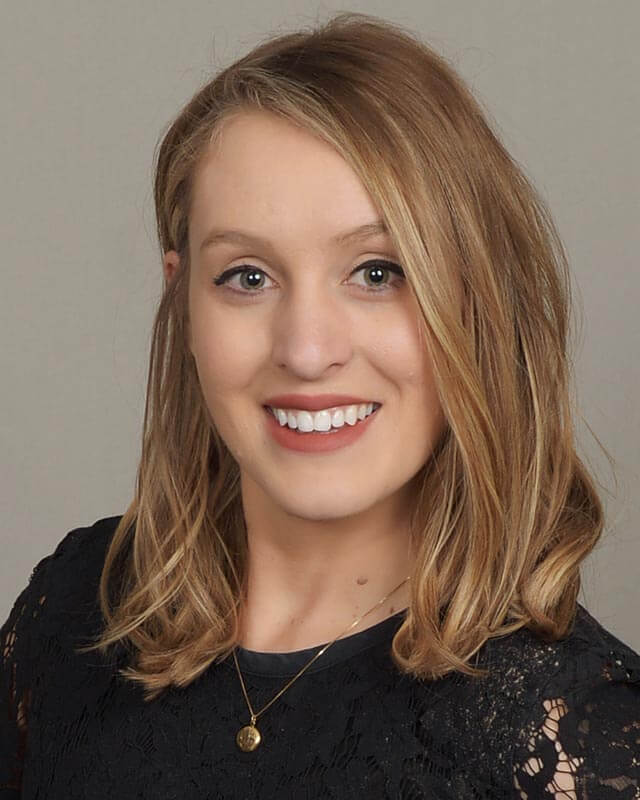 Boulder Based Registered Dietitian and Certified Eating Disorder Registered Dietitian helps answer questions from individuals who struggle with disordered eating and eating disorders.
HOW DO I LOOK FOR A DIETITIAN THAT IS RIGHT FOR ME?  WHAT ARE THINGS TO CONSIDER?
It is important to find a dietitian that has a compassionate, flexible and scientific knowledge of food and the body. By that I mean, food is not something that defines our value, makes us inherently good or bad, demonizes/idealizes us, or is our enemy.
Some dietitians understand that ALL foods are comprised of glucose, amino acids, fatty acids and micronutrients – and all foods can be included in a healthy diet, because they all break down to the same thing. However, there are other dietitians that subscribe to the idea that we should cut out entire food groups, feel guilty about enjoying fun foods (like sugar and fats), and believe that your weight is your worth.
Find a dietitian that understands and incorporates Values Based Counseling techniques into the nutrition sessions. This will ensure that you are making food choices that align with your values and your character. When people seek out nutrition advice and don't take this into account, you can find yourself eating in a way that negatively affects your social life, your self-compassion, or your health. This is a recipe for failure down the road. Aligning yourself with your values will ensure that new nutrition habits you form will be made for the right reason and can last a lifetime.
MY DIETITIAN WANTED TO EXPLORE MY TRAUMA, MY EMOTIONS AND TALK ABOUT MY RELATIONSHIPS WITH LOVED ONES.  I AM CONFUSED…THAT'S NOT WHY I'M SEEING MY DIETITIAN.  DO DIETITIANS HAVE THE SAME TRAINING AS THERAPISTS?  WHY WOULD I SEE BOTH PROVIDERS?
Dietitians do not typically have the exact same training as therapists (a couple do), however, most use motivational interviewing and counseling techniques to better understand their client and their motivations. It is important for your dietitian to TRULY understand and know who you are, so that nutrition messages can be sent in a compassionate and trauma-informed way.
It is not uncommon for dietitians to bring up a lot of feelings and emotions during the appointment, because of how negative the relationship with food or your body may be. Eating is an intimate act, you are choosing to put something in your body. We trigger clients, most times intentionally. We want to challenge you to redefine your relationship with food and that may mean confronting your strongest beliefs (i.e. the belief that all carbs are bad and only make us fat).
That is how our clients make lasting changes. When nutrition discussions are superficial and don't speak to your heart-of-hearts, nothing is going to change. One of my favorite quotes is,
You never change your life until you step out of your comfort zone; change begins at the end of your comfort zone.
― Roy T. Bennett
We do understand that we are not your therapist, so if we come to discuss something that is out of our scope of practice, we will ask you to continue that discussion with them, and we will likely share the message with your therapist after we meet.
ACCREDITED DIDACTIC PROGRAM OPTION THROUGH COLORADO STATE UNIVERSITY – CURRICULUM. 
HELP ME UNDERSTAND THE DIFFERENCE BETWEEN FOLLOWING WEIGHT WATCHERS AND IDEAS GIVEN BY MY DIETITIAN SUCH AS MEAL PLANS, RULE OF 3 AND EXCHANGES.  THEY ALL SEEM TO BE A METHOD OF HOW TO EAT, NOT WHAT TO EAT.  SO IS THERE REALLY ANYTHING WRONG WITH WEIGHT WATCHERS?
There is a big difference between weight watchers and the methods that dietitians use. Let's unpack these approaches to understand why.
A meal plan is temporary. It is a structured eating prescription given by your dietitian to ensure you are properly nourishing your body. It is used to show clients what an appropriate amount of food looks like for their needs, and can be used to treat malnutrition, gastroparesis, inaccurate hunger/fullness cues, and bypass the eating disorder. We will ensure you get adequate protein, carbohydrates, fats and micronutrients for proper bodily function. Meal plans fall along a continuum; some are more structured and have measurements and timing, others use estimations and are flexible.
Balance of these micro and macronutrients is accomplished with the use of exchanges, or food portions. Exchanges are not always exact measurements, or set in stone – they can be estimations. Dietitians will often encourage clients to estimate their exchanges using the size of their fist, hand, or fingers, which helps practice flexibility and ensures the nutritional needs of the client are met.
The Rule of 3 is a simple and flexible structure for eating. It drives home the importance of proper meal spacing for fueling metabolism, following hormone surges, and nourishing organs. It allows the client to learn to listen to their body's messages and eat intuitively. It suggests three meals and snacks per day, alternating every 3-4 hours. Snack and meal size vary and will be determined by you and your dietitian together. There are no good foods or bad foods in this model.
Often our eating disorders will want to be our dietitians; these methods help ensure that your dietitian is your dietitian. Again, it is temporary, like a cast on a broken arm. Over time the goal is to reduce reliance on these techniques by practicing intuitive eating: listening to and honoring the messages sent from the body.
Weight Watchers is very different. The motives behind the company should speak for themselves – while meal plans and Rule of 3 are about nourishing yourself enough and finding balance, Weight Watchers is all about the RESULTS! They market the idea that their system is the best way to lose weight and be healthy, but they are notorious amongst dietetic professionals, to the point that their name has become synonymous with unhealthy eating and restriction.
At its core, Weight Watchers is about counting calories/points, with a disregard to the nutrient value of foods. While this may lead to short term loss of weight or water weight, it may also lead to undernourishment, too low sodium intake, and vitamin/mineral deficiencies. It is an unsustainable approach and can result in serious health problems and poor eating habits.
Diet companies want you to fail. They make money when you fail.
Anti-Diet Dietitians want you to succeed! They want you to be healthy, truly healthy. They want you to feel free from the shackles of our diet centered culture. They want you to be happy and live your life as it aligns with your values.
WHAT IS YOUR FAVORITE KITCHEN GADGET AND WHY?
My favorite kitchen gadget is the Vidalia Chop Wizard. Because who doesn't want to finely dice, slice or chop an entire onion in 15 seconds? It cuts down on cook time by 5-10 minutes depending how many fruits and vegetables you have to dice. They also come out in perfect little squares every time… if you're into that sort of thing like I am 😊
MALIA'S EXPERIENCE
Malia Dunn is a Certified Eating Disorders Registered Dietitian (CEDRD) and Certified Personal Trainer (CPT) at Essential Nutrition in Denver and Boulder where she provides individual and group counseling, specializing in the fields of eating disorders, HIV, and general health and wellness. She previously served as the President of the Northern Colorado Dietetic Association.
Malia's nutrition philosophy centers on setting realistic goals, recognizing personal values, and mindfulness (such as ACT -Acceptance and Commitment Therapy). Malia often helps her clients create meal plans, optimize their metabolism, increase nutrition knowledge, reach nutrition goals and improve blood values. Her true passion is helping others achieve a balance which enables them to nourish their bodies while truly enjoying and appreciating food. She believes food should be utilized as a tool to connect with others, improve overall well-being, and simply enjoy!
Creating Your Treatment Team
You can find out more about adding Malia Dunn to your eating disorder treatment team by checking out her website.  If you are on social media, it is helpful to know that Essential Nutrition is also!  Check out the following links:
Malia can also be contacted via phone at (720)818-2174 or by email at maliadunn@essentialnutrition.com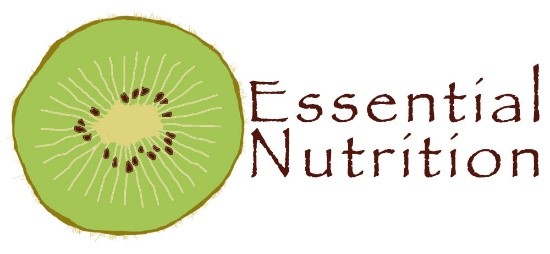 If you or someone you know is suffering from an eating disorder, contact an eating disorder therapist right away. Call 720-306-1631 to set up your free 30 minute consultation, where we can check in with what's present for you and you may ask a trained eating disorder therapist any questions you might have. You may also learn more about eating disorder therapy offered by New Directions Colorado, here.
© Erica Faulhaber 2019 – This blog may be shared or reprinted as long as the information is unedited and the author bio, including contact information is printed along with the blog.